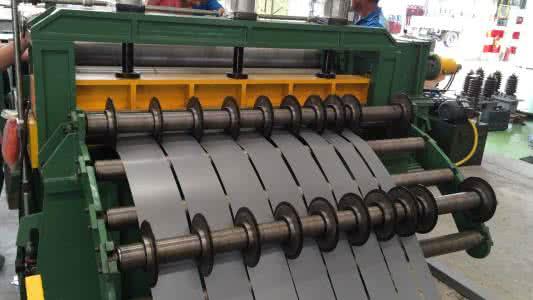 Product name:BGJ series of silicon steel Vertical Shearing line

Scope of application:

Silicon steel coil,silicon steel sheet,transformer core,transformer lamination

Remark:

Product category:

silicon steel slitting line
Product description
BGJ series of silicon steel Vertical Shearing line:

Silicon steel sheetion of vertical shear (ie the rolling sheear line)is the production of transformers, transformers, electrical appliances and sheet metal products such as paper materials will be cut into different width strips, not the lack of special equipment. BHJ series inverter control sliting line is developed by our factory replacement product, from automatic tensioner, frequency ciil machine, open-book lift the material vehicles, frequency roll shear, led is pressed, inverter winding machine, winding down discharging vehicles, electrical appliances such as single frequency conversion control cabinet composed of a continuous cut into strips , rolled by the winding machine coil.
The contiuuous roll cut slitting line coil ,frequency control, production efficiency, rolling shear line speed 10-70 m/min ,using Danfoss VLT®Micro Drive FC51 inverter speed stransmission, speed steady, uniform speed can automatically track the opearation speed can also be stand-alone operation, the device smart digital meter length,
Cut-cut, saving labor. Simple structure.. adjusemt. Operation, and maintenance.
Professional production silicon steel Vertical Shearing line,silicon steel Vertical cutting line,At the same time we perform excellent port service, cost-effective, rapid and timely delivery.



Technical parameters

Product Type
BGJ1000-05
Vertical Cutting Line
BGJ1250-6
Vertical Cutting Line
BGJ1650-8
Vertical Cutting Line
Cut steel sheet thi kness
0.2-0.5mm
0.2-0.5mm
0.2-1.5mm
Rolling shear strip width
40-1000mm
40-1200mm
40-1500mm
Burr cut strips
≤0.2mm
≤0.2mm
≤0.2mm
Shear strip width error
≤±0.2mm
≤±0.2mm
≤±0.2mm
Shear rate of
0-70M
0-70M
0-70M
Roll material cutting machine tool
YG20
YG20
W18cr4v
Begins with the standard drum diameter
Φ500mm
Φ500mm
Φ600mm
Stamdard winding reel diameter
Φ500mm
Φ500mm
Φ600mm
Uncoiler maximum load
≤5T
≤6T
≤8T
Winder maximum load
≤5T
≤6T
≤8T
Temsion activities diameter
Φ460-520mm
Φ460-520mm
Φ560-620mm
Mobile vehicle lift heavy
≤5T(cycling)
≤6T(twin)
≤8T(twin)
Full range of total instlled capacity of
29KW
29KW
40KW
Full range of installation dimensions
12M*6M
12M*6M
Full range of equipment,the weight of
13T
14T